I'm a Hot Babysitter — I Love Taking Care Of Dads When Kids Go To Bed!
This nanny's on  duty. 
Flaunting her ample chest, taut midriff and rounded hips as résumé boosters, professional babysitter Ariane Davis loves caring for kids — and enjoys "" of their fathers at bedtime even more. 
"Reasons why I " Davis, a 19-year-old student at the University of South Florida, explained in her viral TikTok, which enticed a whopping 4 million views this week.
" with the kids," she listed before adding, "Once the kids fall asleep [I] can take care of the single dads."
In the saucy snippet — which she cheekily titled "?" — the blond bombshell is seen twerking in the mirror of a child's playroom, sporting a black crop top and gray minishorts.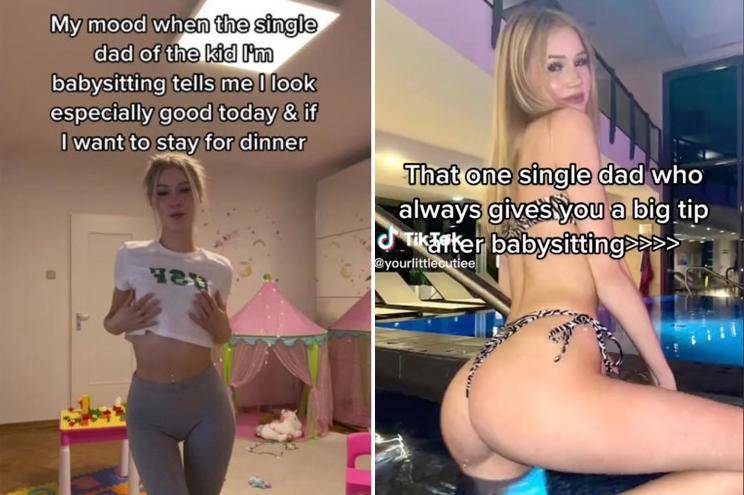 Further promoting herself as smoking-hot hired help, Davis dances and  while bragging in a separate clip, "The single dad of the kid I'm babysitting tells me I look especially good today & [asks] if I want to stay for dinner."
Shockingly, a flock of  her comments with flirty job offers. 
"You're hired!" yelped one fascinated father. 
"Hell yeah can stay for dinner, but my kids have moved out though," penned another intrigued papa. 
"Looking more and more like I need to ," mused another. 
Mothers, however, weren't as impressed with Davis' skills. 
"Reasons why I have cameras in my house," snapped an unamused mama. 
"The amount of 'dads' on here saying she can watch their kids — apparently, 'dads' don't care who's  as long as it benefits them," another scolded. 
But Davis, who, in addition to being a sitter and a student is also an , isn't deterred by the hate.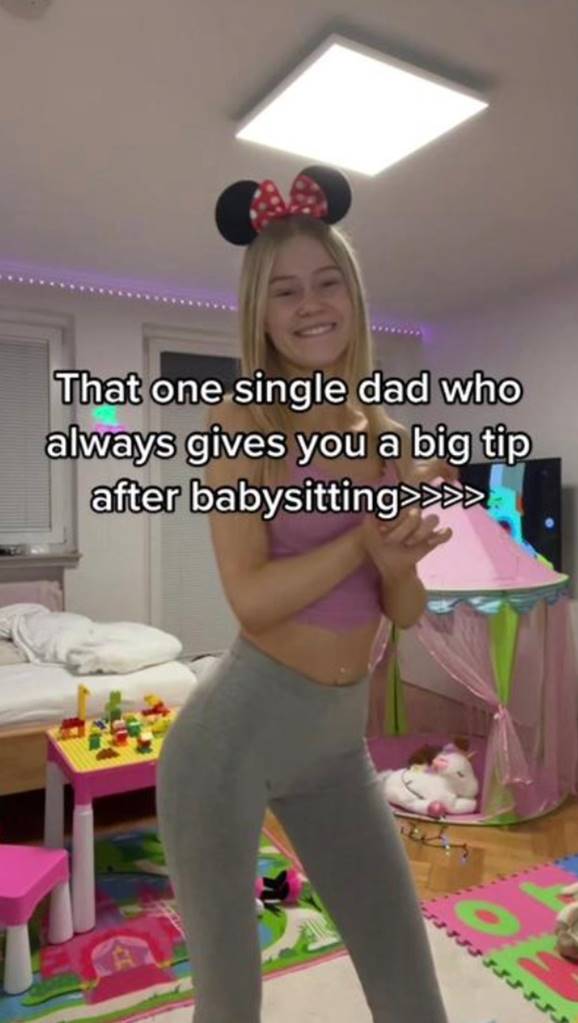 Instead, she uses her role as a child care provider to drive traffic to her NSFW site. 
"When I'm not studying, I love to take care of kids. But that's not the only thing I would like to take care of," she revealed in her OnlyFans bio. "So, if you give me a chance I'll show you my skills."